LINEUP - GIANTS OF SOUL - 7 FANTASTIC ARTISTS
Tunde Baiyewu - the voice of The Lighthouse Family
"Lifted", "Ocean Drive", "High", "Lost in Space", "Raincloud".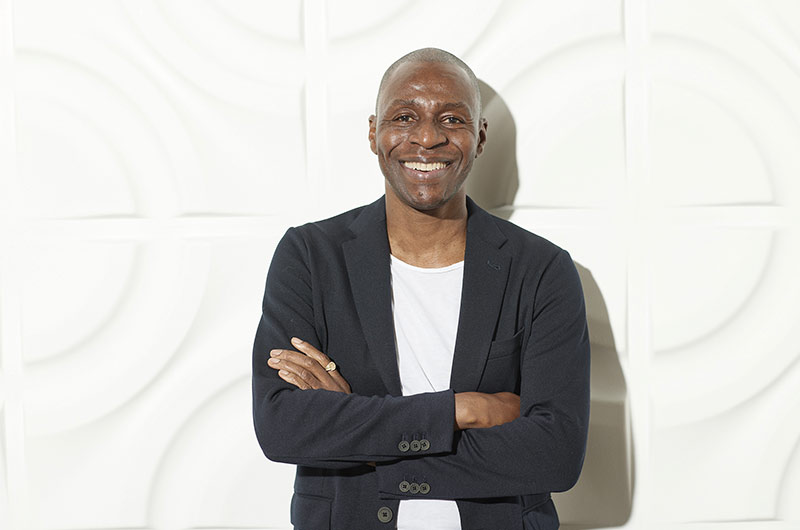 Tunde Baiyewu (born Babatunde Emanuel Baiyewu, 25 November 1968) is a British singer of Nigerian descent and is a member of the multi-platinum selling, Lighthouse Family. Tunde was born in London, but moved to Nigeria at the age of five. Ten years later he returned to Britain, attending the University of Northumbria in Newcastle upon Tyne, and obtained a degree in accounting. He subsequently met Paul Tucker who was also studying at Newcastle Northumbria University and was working at the same bar as Tunde – their partnership began and they formed Lighthouse Family.
The Lighthouse Family released their debut album Ocean Drive, with the lead single Lifted reaching the top five on the UK Singles Chart. Ocean Drive was certified six-times platinum by the end of 1997, selling more than 1.8 million copies in the UK alone and spending 154 weeks on the UK Album Chart. The Lighthouse Family's follow-up albums, Postcards from Heaven achieved similar sales status in 1997, reaching 6 times Platinum status, and Whatever Gets You Through the Day also receiving Platinum status also. They subsequently sold over 15 million albums throughout their career.
Tunde's first solo album, Tunde, was released in 2004, with his second solo album, Diamond In A Rock, released in 2013.
In 2019, The Lighthouse Family released a new album "Blue Sky in Your Head". It was the group's first album in 18 years and was supported with two sell-out UK tours.
Over the past year or so, Tunde has been working on a new collection of recordings, inspired by the artists and the singer-songwriter era of the 1970's. Reunited with Lighthouse Family producer Mike Peden, they have recorded a selection of Troubadour influenced songs. Songs recorded are gems written by Elton John, Crosby, Stills & Nash, James Taylor, Leon Russell, Cat Stevens, Van Morrison, America, David Gates, Bill Withers, Todd Rundgren and even Barry White.
Deniece Williams
"Free", "Let's Hear it For The Boy", "That's What Friends Are For", "Too Much, Too Little, Too Late", "It's Gonna Take a Miracle".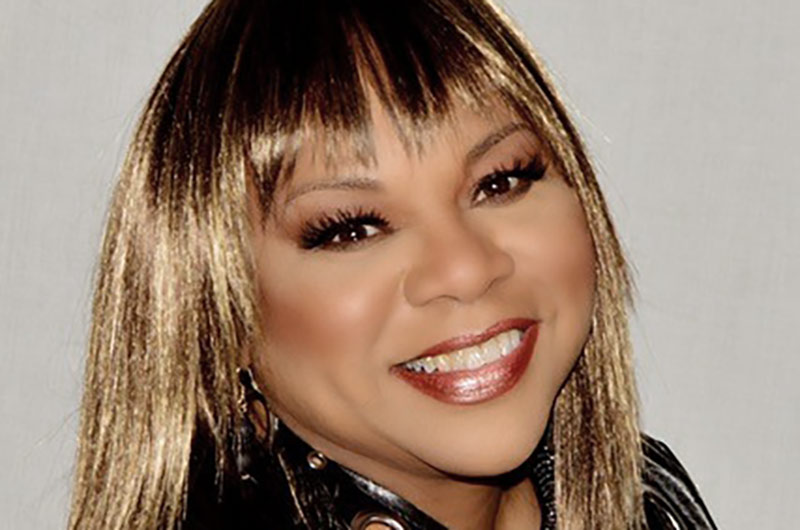 Deniece Williams has been described as "one of the great soul voices" by the BBC. Williams has won four Grammys, and received twelve nominations altogether.
In 1975 Deniece signed with Columbia Records and Kalimba Productions. Kalimba was a production company started by Maurice White and Charles Stepney the producers. Her first album "This Is Niecy" has also been certified Gold in the United States by the RIAA and silver in the UK. An album cut, "Free", got to no. 1 on the UK Singles chart. Another single being "That's What Friends Are For" rose to No. 8 on the UK Singles chart.
"Song Bird" was released in 1977. The album rose to No. 23 on the Billboard Top Soul Albums chart. The Daily Express noted that Songbird is "filled with gorgeous songs that showcase her four-octave range to full effect". A song from the album called "Baby, Baby My Love's All for You", reached No. 13 on the Billboard Hot Soul Songs chart and No. 32 UK Singles chart.
Deniece went on to issue a duet album with Johnny Mathis dubbed "That's What Friends Are For" in 1978. The LP rose to No. 14 on the Billboard Top Soul Albums chart.
Deniece's next three albums all charted in the top 30 Billboard Top Soul Albums chart.
Deniece and Mathis collaborated once again to record "Without Us" the theme song of the sitcom Family Ties which debuted in September 1982.
During 1983 she released her seventh studio album, "I'm So Proud", which got to No. 10 on the Billboard Top R&B Albums chart. "I'm So Proud" was also nominated for a Grammy in the Best R&B Vocal Performance, Female category. During 1984 Williams released her follow up album "Let's Hear It for the Boy". The title track reached No. 1 on the Billboard Hot 100 and was featured on the soundtrack to Footloose.
Deniece's 10th and 11th albums and singles charted, including "Never Say Never" which reached No. 6 on the Billboard Hot R&B Songs chart and No. 23 on the Billboard Dance Club Songs chart. "I Can't Wait" charted at No. 8 on the Billboard Hot R&B Songs chart.
During 1999 she released the Gospel album, "This Is My Song". The album rose to No. 14 on the Billboard Top Gospel Albums chart. As well "This Is My Song" won a Grammy Award for Best Pop/Contemporary Gospel Album.
Before becoming a star Deniece was a backup vocalist for Stevie Wonder as part of "Wonderlove", lending her vocals on his albums "Talking Book", "Fulfillingness' First Finale", and "Songs in the Key of Life". Williams also appeared on Syreeta Wright's 1974 album "Stevie Wonder Presents: Syreeta", Minnie Riperton's 1974 album "Perfect Angel" and Roberta Flack's 1975 album "Feel Like Makin' Love".
Gwen Dickey - the voice of Rose Royce
"Car Wash", "Love Don't Live Here Anymore", "Wishing on a Star", "I Wanna Get Next to You".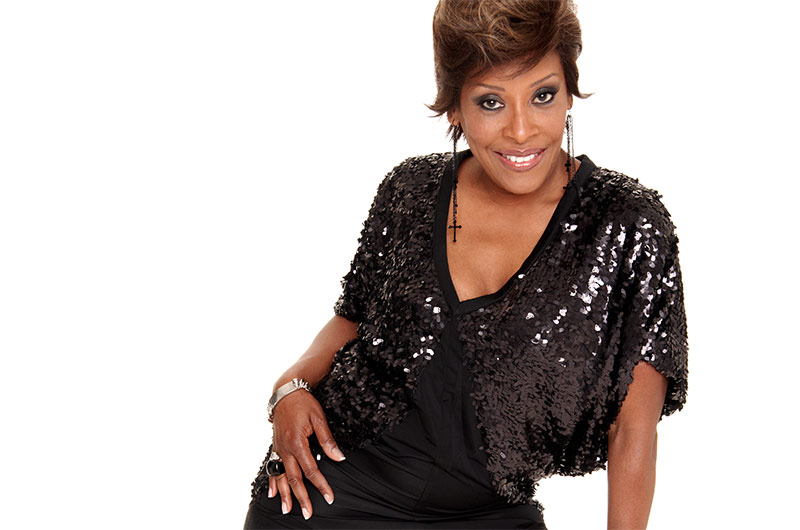 Gwen Dickey is one of the finest female vocalists of her generation – she is the voice of Rose Royce who released their first single "Car Wash" in 1976. The single peaked at number one on Billboard's Hot 100 chart, and sold over a million copies in United States alone. Rose Royce's debut album Car Wash was released the same year and sold over two million copies worldwide, winning a Grammy Award for Best Score Soundtrack Album in 1977. The album's final single "I'm Going Down, peaked at number 70 on the US Billboard Hot 100 and reached number ten on the R&B singles chart.
The group's second album Rose Royce II: In Full Bloom became a platinum-seller in the United States, topped the R&B albums chart, and peaked at number nine on the Billboard Top 200 Albums chart. The album spawned three successful singles: "Do Your Dance (Part 1)", "It Makes You Feel Like Dancin'", "Ooh Boy", and "Wishing on a Star". The song became an international pop hit and garnered a certified silver certification in the United Kingdom.
In 1978, Rose Royce released their third album Rose Royce III: Strikes Again!, which was certified gold in the United States. The album spawned two top-ten R&B singles: "Love Don't Live Here Anymore" and "I'm in Love (And I Love the Feeling)". In 1979, Rose Royce released their fourth album Rose Royce IV: Rainbow Connection, the final album to feature vocals with Gwen.
Alexander O'Neal
"Criticize", "If You Were Here Tonight", "Saturday Love", "Fake".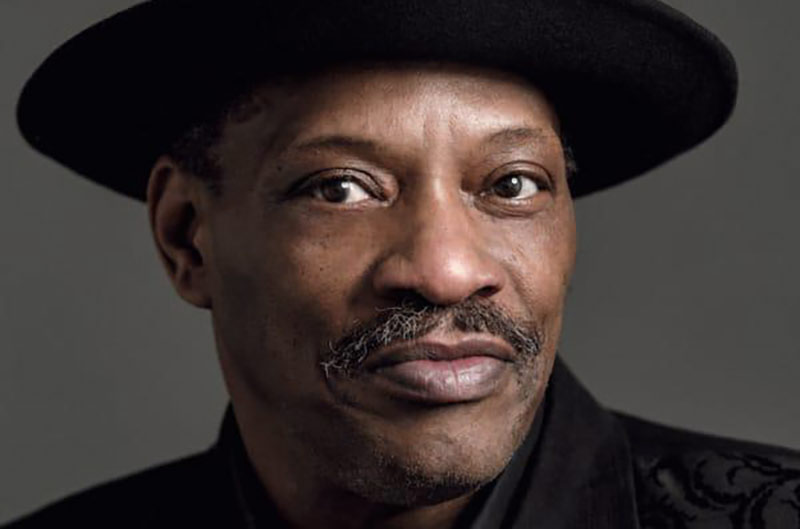 One of the most popular and recognisable performers for UK audience, this Minneapolis, Minnesota soul man voice has the same grain and range as that of Otis Redding. Like that master, Alexander O'Neal is comfortable with pumping dancefloor burners and slinky couch-cuddlers. He's certainly the best singer Jimmy Jam and Terry Lewis have ever produced, and the strength of his material and his robust voice can be heard on releases including 1985's Alexander O'Neal, 1987's smash hit album "Hearsay", 1991's "All True Man", and 1998's "Lovers Again". During the '80s and '90s, he racked up fourteen top 40 singles, including two smash duets - "Saturday Love" and "Never Knew Love Like This" -- with labelmate Cherrelle.

Alex relocated to Britain, where he became a firm favourite and began to set up permanent shop. His first British-only release, 2002's Saga of a Married Man, showed him developing into a smoother and more mature singer compared to his previous output. Later in the decade, he released the covers set "Alex Loves", then started the 2010s with "Five Questions: The New Journey". He continues to bring energy and passion to his music.

Jaki Graham

"Could It Be I'm Falling in Love", "Round and Around", "Set Me Free", "Step Right Up", "Breaking Away".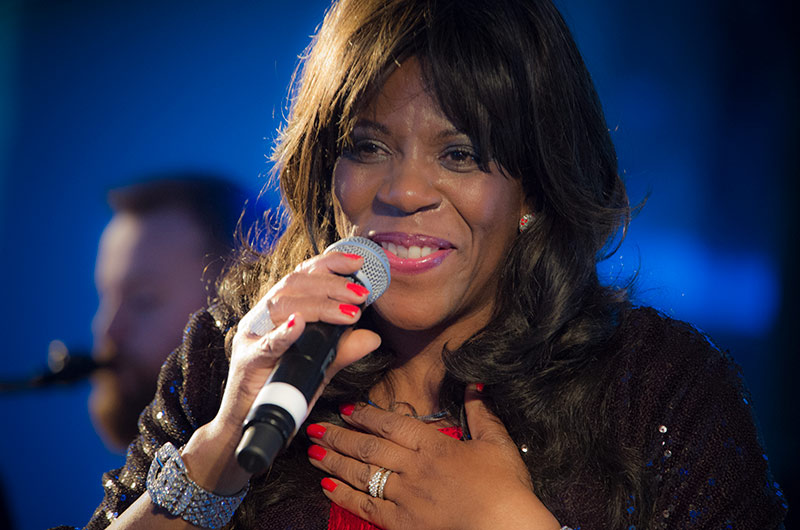 Jaki Graham is one of the most appealing Soul entertainers to emerge from the UK, as a true pioneer having paved the way for many a black British female solo artist who followed. Jaki achieved international success with a string of hits from '85 onwards, also making the Music Guinness Book of Records in the 80's as the first black British female solo artist to have 6 consecutive Top 10/20 hits.
Her career excelled in the 90's, with her album "Real Life" selling more than 800,000 copies in less than four weeks. Her cover of "Ain't Nobody "reached No. 1 in the US Billboard Dance charts for 5 weeks as well as achieving gold in Australia, Japan and the USA.
Jaki is officially a Motown artist, as one of less than a handful of British females to hold this credential. Jaki also holds a Doctorate from the University of Wolverhampton, for which she was also made Pro-Chancellor due to her outstanding contributions to the music industry and was awarded her very own Star on Birmingham's Broad Street!
Jaki Graham firmly maintains her position as one of Britain's most revered ladies of soul and in 2018 released her long awaited new studio album "When a Woman Loves" which topped the UK Soul Charts and produced a US Independent Chart No.1 single! Jaki now celebrates 35 years since the release of her albums "Heaven Knows" and "Breaking Away" with a 35th Anniversary Collection 4 CD Box Set.
Get ready for an exciting evening of live entertainment as Jaki offers the perfect opportunity for music lovers to experience her hits, whilst turning the spotlight on her powerful and emotive vocals!. A show not to be missed!
Janet Kay
"Silly Games".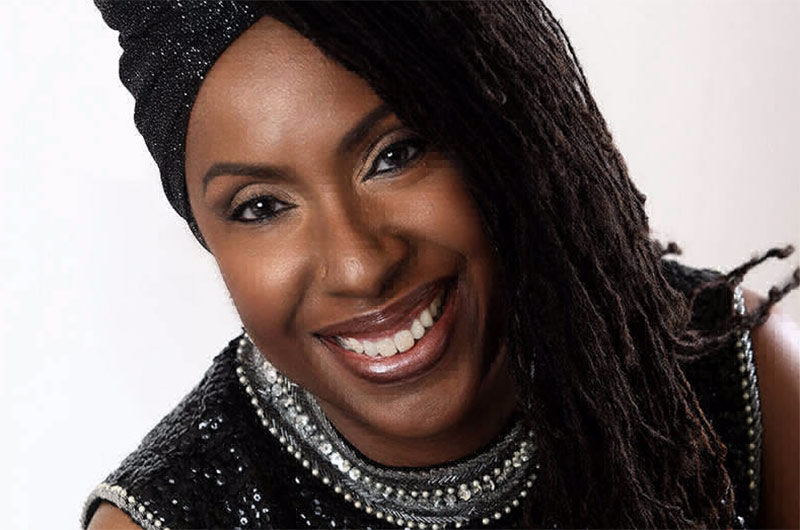 Janet Kay was discovered singing impromptu at a rehearsal studio by Tony "Gad" Robinson, the keyboardist from Aswad and Janet released a reggae cover of Minnie Riperton's song "Lovin' You". In 1978 Kay recorded "I Do Love You" and "That's What Friends Are For". The single "Silly Games", was released in 1979 and became a hit across Europe, reaching No. 2 in the UK Singles Chart. The chart success of "Silly Games" led to Kay appearing on Top of the Pops, then the BBC's flagship music programme. She played the character Angel in the UK sitcom No Problem!, created by the Black Theatre Co-operative (now NitroBeat) and broadcast on Channel 4 (1983–85). While on the programme, she enjoyed a further club hit with "Eternally Grateful" in 1984, which also reached the UK top 100.
Kay has recorded, and co-produced her seventh album for Sony Music Japan. It was released on 18 June 2003, and is entitled "Lovin' You … More". The popularity of the song "Lovin' You" in Japan is so strong that she was asked to record it again for this album (for the third time). That version was produced by Omar. In 2014 Janet released the soul themed "Classic Covers Collection" album.
"Silly Games" first hit the UK charts in 1979, and appeared again in 1990 as a re-recording, billed as by Lindy Layton featuring Janet Kay, which reached No. 22. A remix version of Kay's original recording spent three weeks in the UK Singles Chart, peaking at No. 62.
Janet was included on the 2003 list of "100 Great Black Britons".
Introducing .... Candace Woodson
Candace Woodson is the answer to those who long for nostalgic and soulful R&B and jazz music. She is an Indie Soul Grammy winner and a UK Soul Chart Top 100 of 2021 recipient for the #1 song, "Midas Touch." Her mission is to inspire and encourage others to achieve a life of balance that fulfills dreams through the power of music. Woodson is a Best International Artist winner (2019), a Billboard Smooth Jazz Most Added winner (2019), and an Indie Soul Grammy recipient (October 2019).
Twenty-eight days after a successful surgery, Candace Woodson was back to business-as-usual performing at the wedding of one of John "Cougar" Mellencamp's daughters. This is a testament to Candace Woodson's lifelong passion for performing and a talent for resilience she calls "stick to it-ness." In 2014, she wrote the song "Free," a funky old school dance anthem that conveys hope and positivity in the wake of adversity. This is a message she conveys stemming from her own experiences. "Free," rose to #12 on the UK Soul Chart Top 30. This success laid the foundation for a number of other chart-topping singles, including "The Answer Is No," a defiant female empowerment ballad which hit #1 on the UK Soul Chart Top 30 and has continued to receive airplay on Smooth Jazz Radio as well as other top stations. Woodson received Billboard's "Most Added" designation and is a "Best International Artist" nominee.
In 2022 Candace releases a new album - "Perfect".
And Your Host .. Angie Greaves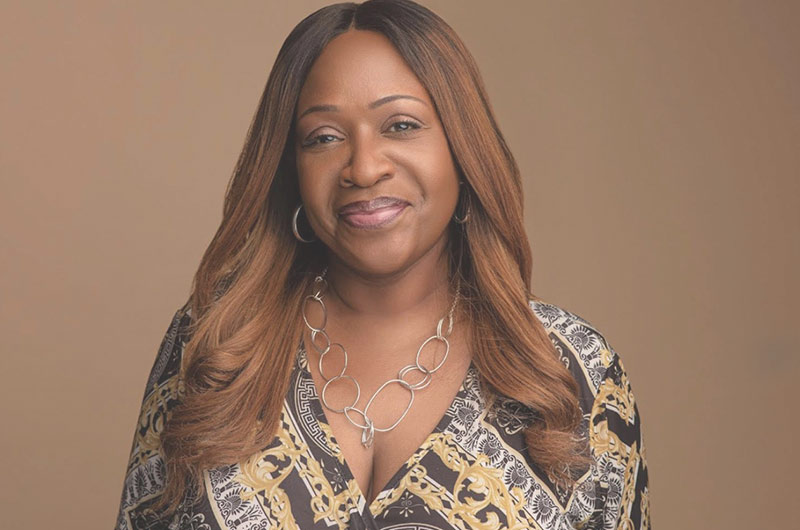 Angie Greaves can be heard weekdays on Smooth Radio where she is the National Drive Time Presenter 4pm to 7pm and her show is enjoyed by 1.93 million listeners.
Angie also presents Smooth's Sunday Morning Vibe 10am to 1pm every Sunday and not only is this show enjoyed by 1.4 million listeners, The Sunday Morning Vibe is also the most listened to show each Sunday on Smooth.
A Multi Award winning presenter, Angie has been awarded EMMA, UKEA, Caribbean Tourism Award for her British Airways R'n'B Show, Dress for Success Award, Baton Award, Black Magic Award and is Sony nominated.
A lover of soul music with a capital 'L', who has interviewed numerous artists in the soul music genre, Angie is so proud to be the host of the Giant's of Soul UK Tour.